Jaffna Student Selected for Olympics in Greece
BY RISHI THONDUNATHA
Sivapoomi School Trust is fund #64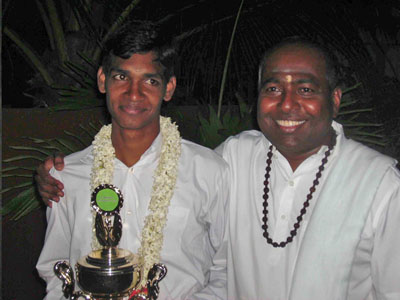 Thushyanthan Sivarajah is an 18 year old student of the Sivapoomi School for Special Needs. He won a gold medal in Sri Lanka and has been selected to participate in the Special Olympics held in Athens, Greece this summer. This selection for the Olympics is a great achievement. 

---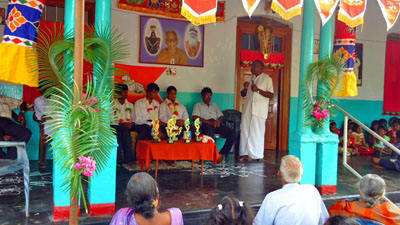 Recently, our Sri Subramuniya Kottam organized a special ceremony to honor this achievement.

---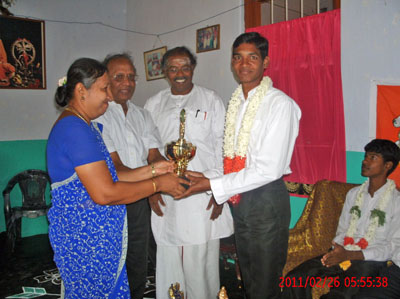 The Sivapoomi School for Special Needs was founded 7 years ago by Mr. Aru Thirumurugan. Mrs. Kalaivani Kugathasan is the Director of the school with 14 teachers under her guidance.

---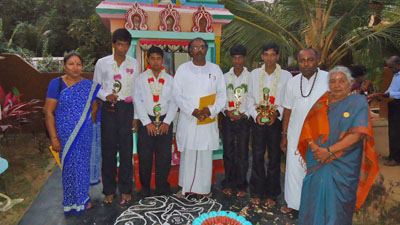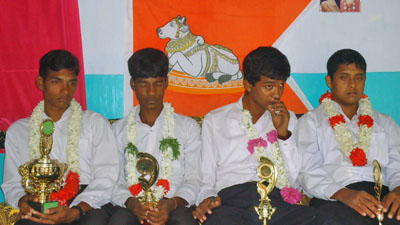 We honored Thushyanthan who has been selected for Special Olympics as well as 3 others who won medals on the national level.

---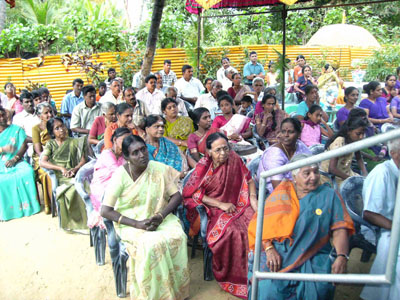 This school serves 215 students with mixed disabilities within the Jaffna District.

---
To learn how you can support the Sivapoomi School Trust (fund #64) through a will, life insurance or other planned gifts, contact Shanmuganathaswami at 808-822-3012, ext. 244 or e-mail hhe@hindu.org. Donate to fund #64 at www.hheonline.org