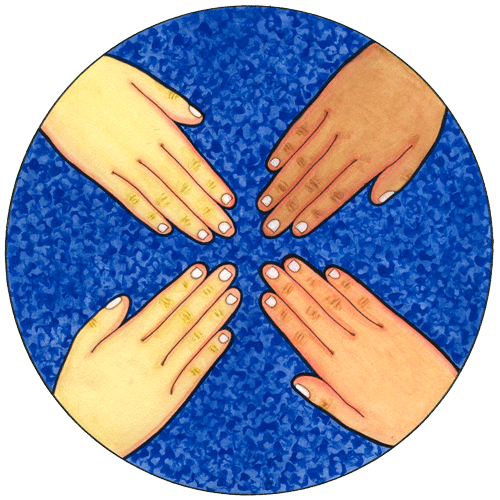 Our Mission Statement
The mission of Hindu Heritage Endowment (HHE), which is strictly religious and nonpolitical, is to strengthen Hindu religious and cultural traditions throughout the world by providing Hindu institutions with a permanent and growing source of income in order to assure their financial stability and further their diverse programs. There are three steps to the accomplishment of this mission.

Step One: Individuals and charitable institutions are regularly approached by HHE for contributions and are invited to choose the specific organizations they wish their gift to benefit.

Step Two: Contributions received are permanently invested as separate endowment funds. All investments are professionally managed and are overseen by an investment counselor.

Step Three: The investment income earned by each endowment is regularly distributed to the beneficiary organization for it to use in furthering its plans and programs, in keeping with the donor's wishes.

However, in order to continue to qualify for tax exemption and provide tax deductions to donors, the Internal Revenue Service requires that HHE obtain and approve a yearly grant application, including a detailed description of the specific purpose of the request before dispursing income. Applications must also contain an accounting of the previous year's grant, if any, in sufficient detail that HHE can be satisfied that the previous grant was used for a proper purpose.
Partial List of Potential Beneficiaries
Endowments can be established at Hindu Heritage Endowment for Hindu institutions, located in any country of the world, dedicated to traditional and classical Hindu principles and practices. An endowment can be established for:
hereditary temples
annual festivals
children's retreat camps
village shrines
ashrams and mathas
religious publications
favorite pilgrimage sites
priest training centers
subsidies for pundits
shelters for sadhus
institutes for music, art, drama, dance and yoga
scriptural or philosophical research centers
support of ayurveda and jyothisha
a favorite swami's movement or project
Advantages of Hindu Heritage Endowment
Donors choose to contribute to Hindu Heritage Endowment because they value the perpetual way their gift will continue to benefit future generations of Hindus. It is a gift that keeps on giving.
Funds are overseen by competent Hindus who share their appreciation of Hindu faith and culture and will never compromise their vision.
Donors value the flexible way they can choose as beneficiaries Hindu institutions located in any country of the world.
Donors receive significant tax deductions for their contributions, which are particularly advantageous when contributing an appreciated asset such as stock or real estate.
All investments are managed by professional money managers.
Assets receive additional protection in being held by a foundation which is separate from the beneficiary.
Ways to Invest in Hinduism's Future
Gifts to the Hindu Heritage Endowment can be made in many ways, including the following:
An outright gift of cash, securities or real estate.
A bequest through a will.
A gift of life insurance.
A deferred gift such as a charitable remainder trust where life income is retained.
Beneficiary Qualifications
For the trustees of HHE to qualify an organization as a beneficiary, the organization, in addition to providing a list of one or more projects that are to be approved by HHE, should provide appropriate documentation that it is recognized as a charity under its own local law. It must also demonstrate that its activities are primarily devoted to religious purposes in furtherance of traditional and classical Hindu principles and practices.
Tax Status
Hindu Heritage Endowment is a publicly supported charitable organization which received recognition of its tax exempt status from the IRS in April, 1994. Its employer identification number is 99-0308924.
Stewardship
Hindu Heritage Endowment maintains an office at the Hindu Temple on the Hawaiian Island of Kauai and is overseen by three stewards: Satguru Bodhinatha Veylanswami, Paramacharya Sadasivanatha Palaniswami and Paramacharya Sivanathaswami. The staff of HHE consists of Sannyasin Shanmuganathaswami, Charitable Funds Manager and Sannyasin Siddhanathaswami, accountant.
Professional Advisors
Halbert, Hargrove, Investment Counsel; Alvin G. Buchignani, Esq., Legal Counsel; and Hirose, Kato and Co. , CPA. HHE is a member of the Partnership for Philanthropic Planning, the source for education, research and advocacy for professionals who have a role in designing and implementing donors' philanthropic plans.