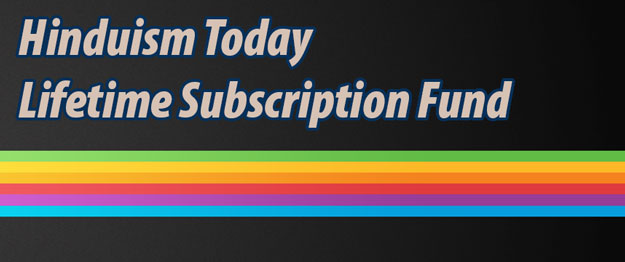 Purpose of the Endowment
Hinduism Today is a quarterly journal, with both print and digital editions, produced by the monks of Kauai's Hindu Monastery as a public service, not to tell their own story, but to cover the people, events, philosophy and traditions of the broader Hindu world. The monastic staff also direct by e-mail a skilled international cadre of journalists, artists and photographers who help create this renowned magazine. Payments received from lifetime subscribers are placed in this fund. Grants from the fund help cover the magazine's production and distribution costs of copies sent to lifetime subscribers.
Goals of the Endowment
The financial goal of the Hinduism Today Lifetime Subscription Fund is to build principal to $1,500,000 which will provide a monthly grant of approximately $5,000.
Fund #4
Kauai, Hawaii, USA