Yogaswami Hindu Girls' Home of Sittandy Endowment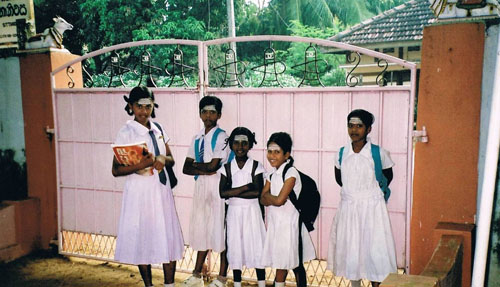 Here are the girls, ready for a new day of learning.

---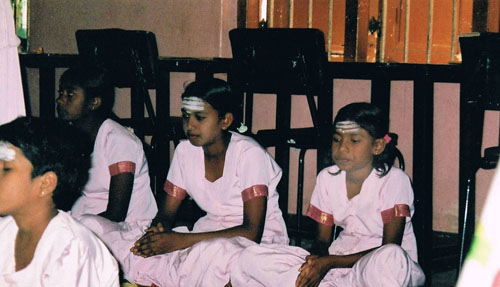 Sitting in class during the morning lesson, the girls are concentrated on their studies.

---
Gathered around a table, the girls are busy to complete the day's homework.

---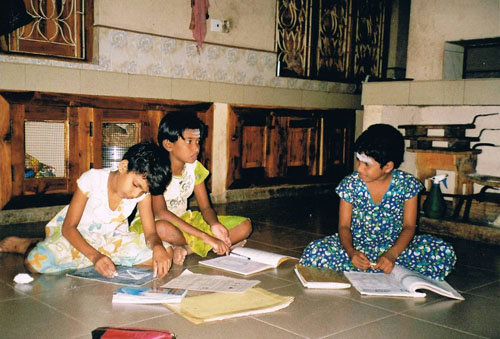 During a class project, the girls work together to complete the lesson.

---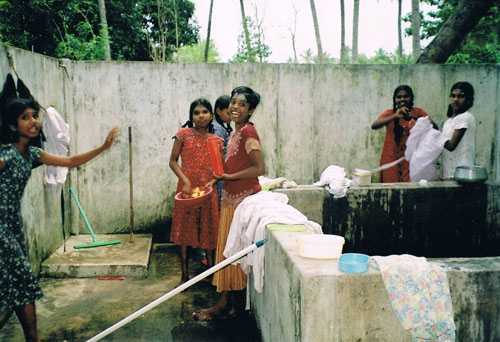 The girls having alittle fun while doing laundry.

---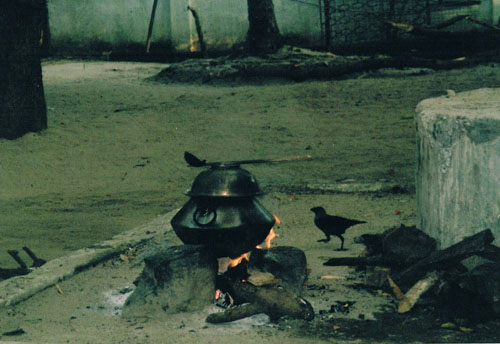 The cooking pot is placed over the heat in the evening for dinner.

---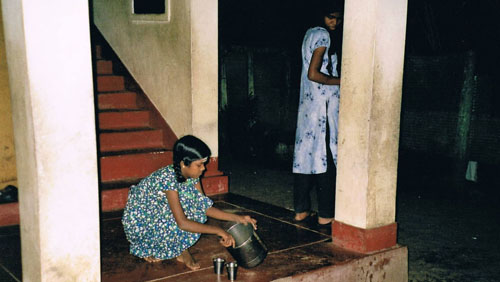 A girl gets a hot drink for herself and a friend.

---
To learn how you can support the Yogaswami Hindu Girls' Home of Sittandy Endowment (fund #62) through a will, life insurance or other planned gifts, contact Shanmuganathaswami at 808-822-3012, ext. 244 or e-mail hhe@hindu.org. Donate to fund #62 at www.hheonline.org
Address
Yogaswami Hindu Girls' Home, Main Street, Sittandy - 30378, Batticaloa District, Sri Lanka