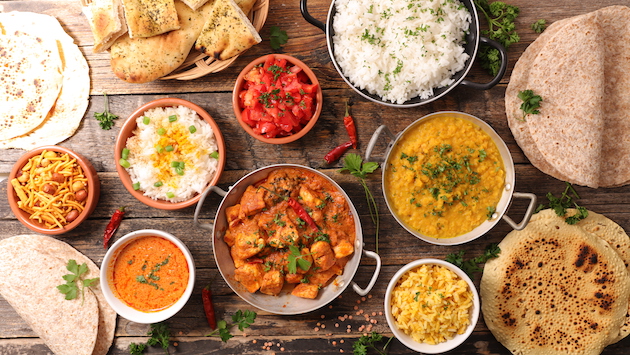 The Kauai Aadheenam Feed the Monks Fund provides for annadhanam (food) for the monks of Kauai Aadheenam, in memory, of Gurudeva, Satguru Sivaya Subramuniyaswami.
Being located in Hawaii gives Kauai Aadheenam many unique blessings, but it also gives grocery prices that are the highest of any state in the nation— some 70% higher than the national average. The monks grow a goodly amount of the vegetables and fruits they eat. They manage three green houses for raising vegetables indoors, away from fruit flies and other pests that would attack them. These efforts provide a daily source of truly fresh vegetables. These efforts also significantly reduce the need to purchase produce which helps offset Hawaii's higher food costs. The monks also ship in from California items such as rice, flour, dahls and lentils in fifty pound sacks every three months to keep food costs as low as possible.
Grants from the Feed the Monks Fund will provide an additional source of income to help the monks manage Hawaii's high food prices.
When the principal of the fund reaches $100,000 the grant may also be used to feed other worthy and qualified charitable organizations at the discretion of the presiding guru of Kauai Aadheenam.
The goal of this fund is three million US dollars. This amount will cover the entire food budget for the monks for one year.
Hawaii, USA
Fund #87