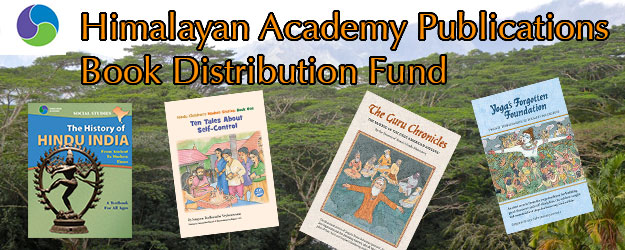 Himalayan Academy Publications (HAP) is the publishing activity of the monks of Kauai's Hindu Monastery. The primary publications of HAP are the writings of Satguru Sivaya Subramuniyaswami. Secondarily, HAP produces publications created by the editors of Hinduism Today, scriptures of the Saiva Siddhanta tradition and books by Satguru Bodhinatha Veylanswami.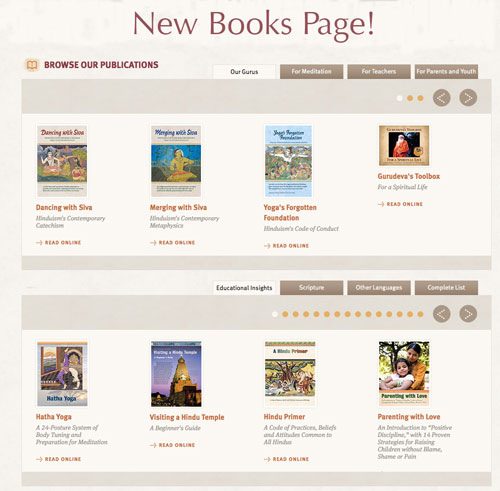 This fund is intended to give away complimentary copies of books published by Himalayan Academy Publications. This includes all books published by HAP except The Master Course Trilogy, The Guru Chronicles and Loving Ganesha which are given away by other Hindu Heritage Endowments. This includes:
Titles for adults: Yoga's Forgotten Foundation, Lemurian Scrolls, Gurudeva's Toolbox, How to Become a Hindu, What is Hinduism, Twelve Shum Meditations.
Titles for youth: A Character Building Workbook, The History of Hindu India, Growing Up Hindu, Life Skills for Hindu Teens, Path to Siva: A Catechism for Youth.
Titles for Children: Saivite Hindu Religion Books One, Two, Three and Four, Ten Tales about Self-Control, Ten Tales about Religious Life.
Fund #60