Digital Dharma Endowment
The Digital Dharma Endowment was created to provide free content at the Himalayan Academy website.
Hawaii, USA
Fund #85
A Message from Satguru Bodhinatha Veylanswami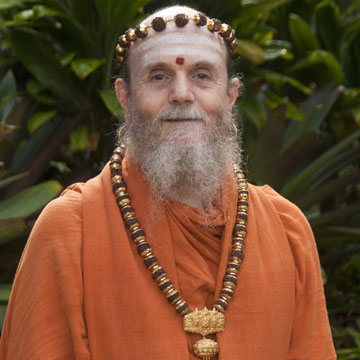 November 1, 2018
Namaste, and welcome to our various websites and mobile apps, through which we endeavor to provide accurate, useful, and contemporary information on Hinduism.
A number of accomplishments have been achieved since we wrote to you a year ago. Parts Four and Part Five of our movie History of Hindu India were completed and added to our YouTube channel. With their addition, the series is complete. New viewers keep coming at an impressive rate. Part One has over 2.8 million views, Parts Two and Three over 1 million views each and the recently added Parts Four and Five just a few thousand so far. An accomplishment we have been working toward for a number of years was the release of our mobile app of resources on Saivism called Siva Siva. The short description of it states "'SivaSiva' is a revered mantra from South India naming the divine within all. This app is a portal to the ancient, profound wisdom and rich culture of that tradition, retooled for the 21st century. It seeks to reach today's mobile generation who seek to understand Eastern metaphysics, find spiritual roots and enjoy authentic spiritual experience."
All the material on our websites and now our new mobile apps as well are available for free online. Our Guru, Sivaya Subramuniyaswami, insisted that all of his books as well as our other publications be available in digital format without charge. However, to cover the professional fees needed to continue to upgrade and expand, we do follow the model of Wikipedia and ask for donations the last two months of the year. For eight years running, you've responded generously, and after another year of working to enhance the site and mobile apps, we are back again with this appeal.
In our "How the Funds Are Used" page, we detail what we did with your past generosity, and what we hope to accomplish in the coming year. Your contribution this year will go to the enhancement of our websites and their content and the development of mobile apps. I am pleased to be able to state that the construction loan taken to complete the renovation of the Media Studio has been paid off and there is no longer any need to direct funds toward it. Digital Dharma Drive funds do not pay staff salaries or administrative overhead, since these sites are created and maintained by selfless monks who work for free and live simply in our remote monastery on the island of Kauai.
10% of your tax-deductible contribution goes into the permanent Digital Dharma Drive Endowment, which now stands at $124,399 after eight years of fundraising. This follows Gurudeva's vision for the future that all major aspects of our work ultimately be supported by endowments, As that endowment accumulates, it will provide an ever-increasing income for decades to come, protecting the digital future of Hinduism, your religious heritage.
Donate today, and improve our presentation of Hinduism to the world—for the benefit of this and future generations.

Satguru Bodhinatha Veylanswami
Guru Mahasannidhanam of Kauai Aadheenam
Publisher of Hinduism Today