Five Reasons to Write an Estate Plan in Tough Times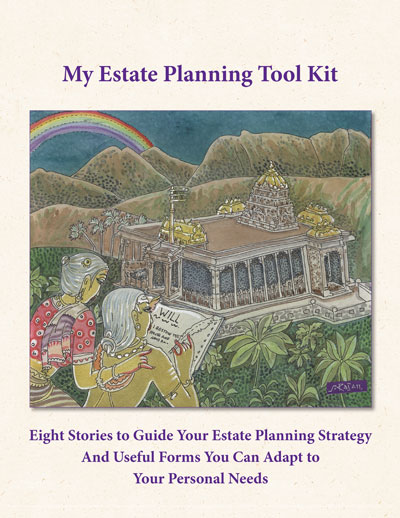 1. To make productive use of anxiety
Right now, almost everyone who owns a home or has a retirement plan is worried as values plummet. Channel that anxiety productively. Use it to create a time- and money-saving estate plan. It's a sure way to avoid future legal expenses and unnecessary taxes.
2. To regain a sense of control
We may have watched hours of CNBC and still not know the difference between a credit default swap and a potluck dinner. Perhaps we can't explain why the interlocking financial relationships of one investment bank can threaten credit world-wide. It may be that we're not clear about the insidious effect of something called "bundled subprime mortgages" or we can't summarize why Iceland went bankrupt. But we can still control who takes over our finances if we are disabled. We can provide our heirs with a plan that avoids the costs of probate. Even in a chaotic economy, a good estate plan puts us in charge during crucial life transitions.
3. To save your children money & trouble
"What do I care? I'll be dead." Not to get self-righteous, but that's one of the most ill-informed and selfish reasons to put off estate planning. Ill-informed because a good estate plan protects us during life, ensuring that in case of disability we have a plan in place that prevents our being hauled into court where a judge must appoint someone we may not want to take charge of our finances. Selfish, because for lack of an estate plan the people we love are left to fend for themselves at a time of great stress.
4. To take advantage of HHE's resources
If drafting an estate plan conjures visions of attorney fees, start by visiting the Hindu Heritage Endowment's website for free estate planning information (click on "Planned Giving" and then "Essentials."). Also, request HHE's free estate planning kit by visiting the URL at the end of this section.
5. To gain peace of mind
Gurudeva encourages you to bring your worries to the temple and leave them there, which results in mental serenity. Likewise, many people remark at the sense of relief and the lightness of spirit they feel after they sign their estate plan. It's one of those tasks few of us relish but, once completed, all of us find deeply and lastingly satisfying.
A free toolkit that may help you
The Hindu Heritage Endowment free estate planning toolkit can help you write or revise your will or living trust and perhaps save you and your heirs taxes and fees at a time when every dollar counts. The toolkit describes basic estate planning tools, defines legal terms in simple language, helps estimate an estate's value, and prepares people to meet with an attorney. Though not a substitute for legal advice, the kit describes ways to avoid probate, limit estate tax, protect minor children and grandchildren, and minimize family dissension at death. 

To download your toolkit, visit www.hheonline.org/tool-kit.shtml.

For more information on estate planning and planned giving, visit the Hindu Heritage Endowment website and click on Planned Giving, then Essentials. Or call Shanmuganathaswami at 808-822-3012 extension 6 or hhe@hindu.org.