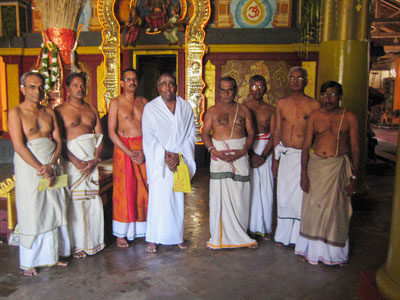 A letter from Rishi Thondunathan
Dear Bodhinatha,
With the grace of God and Gurudeva all is well with me. On February 29th I visited the Jaffna Kali Temple and met with the trustees and the priests. During the meeting I explained to them about Hindu Heritage Endowment and how it works, and handed over their First Annual Grant from HHE. They were so appreciative of the grant, and wished to thank the HHE and the donors who initiated the Jaffna Kali Temple Fund, Nigel and Inph Siva of Maryland, USA.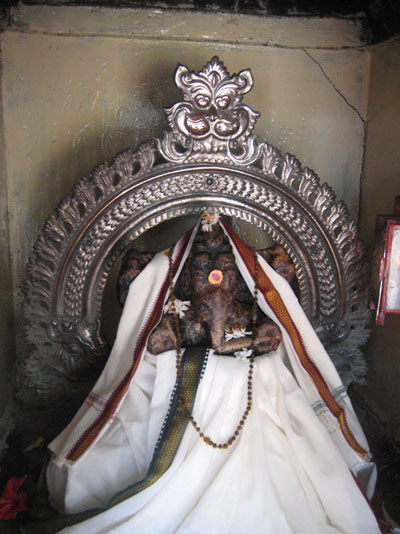 This Kali Temple is located in the heart of Jaffna town. It is within walking distance from the famous Vannarpannai Sivan Temple where Kadaitswami spent most of his time. In fact, there is an interesting story involving Kadaitswami and this Temple. During the construction of this temple, one day Kadaitswami showed up at the temple site and grabbed a stone, spit on it and gave it to the stone carvers and asked them to carve a Ganesha and place it there. They did that; and now in front of the Kali Temple under a tree there is a small shrine that houses Ganesha.
Herewith, I am enclosing the receipt for the grant, and some photos of the temple, including Kadaitswami's Ganesha.
Aum Shanthi,
Rishi Thondunathan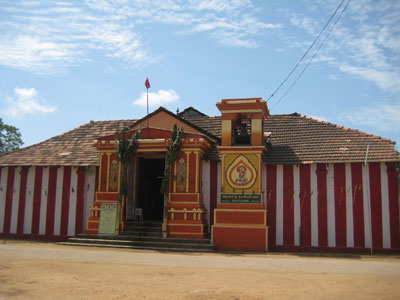 The purpose of this fund is to provide for the Temple's electrical expenses & oil for the lamps. When the fund principle reaches US$10,000 the grant income may also be used for puja supplies for this Kali Temple and the Ganesha shrine in front of the Kali Temple.
Jaffna, Sri Lanka
Fund #78