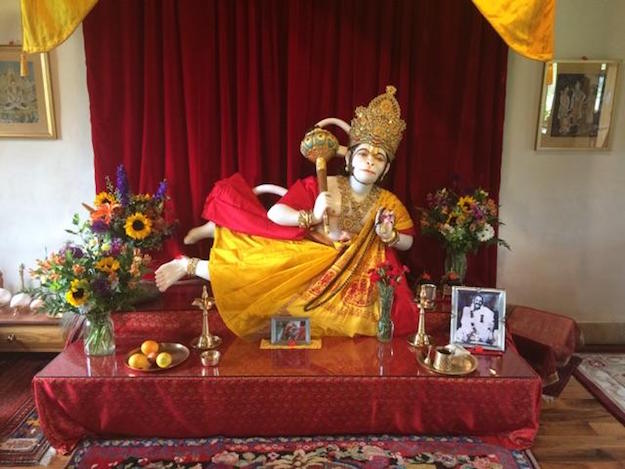 A graceful Hanuman was commissioned and carved from marble in Jaipur, Rajasthan, by devotees of Neem Karoli Baba. It arrived in the US in 1978 and in 1980 was placed in a small shrine in Taos, New Mexico. The Taos Hanuman Fund will provide a permanent income to preserve the statue and assure that its worship is continued, generation after generation. Taos, New Mexico, USA
Fund #51
The Neem Karoli Baba Ashram is building a new temple for this Hanuman. Click here to learn more about the new temple.
Sunday, July 7th was not like any other previous Sunday at the Maharaj-ji's Taos ashram: It was Hanuman-ji's special day to move into His new home, the Sri Neem Karoli Baba Hanuman Mandir. View the moving of the statue here.
Years in the making, Taos Hindu temple housing rare statue opens. View the story here.