The purpose of this fund is to maintain and develop the Panchamukha Ganapati Shrine in La Pointe de Lascars, Riviere du Rempart. This shrine, which houses a nine foot tall murthi of the standing Panchamukha Ganapati has become a reference and place of pilgrimage to Hindus from all parts of the island nation of Mauritius.
Riviere Du Rempart, Mauritius
The Spiritual Park started with a vision. Gurudeva shared: "In 1986 I had a powerful vision of Lord Ganesha while I was here in Mauritius looking for property for Saiva Siddhanta Church. Lord Ganesha was walking from His temple attended by two priests. He was about to take a bath in the beautiful Indian Ocean in the country of Mauritius where the river meets the sea. I was standing in the water with several sharks swimming around me. Lord Ganesha, accompanied by two priests, looked at me and said, 'Just rub some oil on their noses and they will not harm you.' The vision led me directly to this special land by the Rempart River and its lagoon. The Spiritual Park is a fulfillment of that vision.
To learn all about the Spiritual Park of Mauritius click here.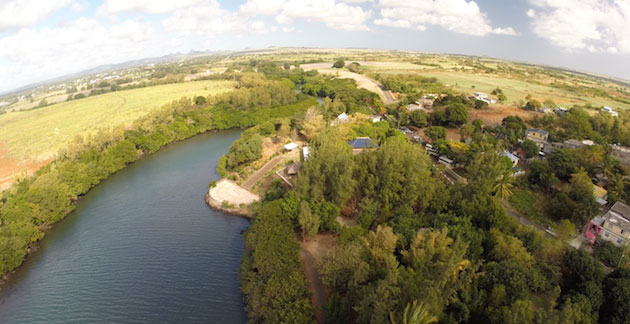 Fund #31