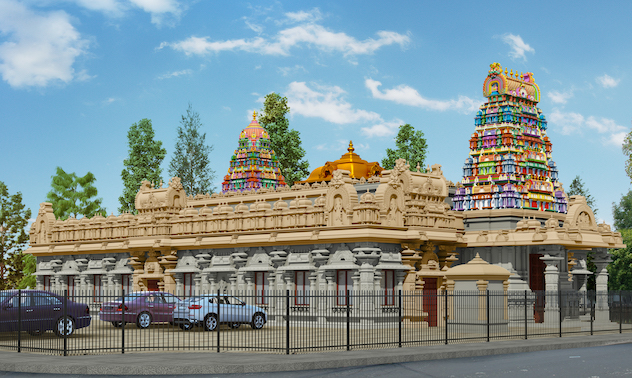 The Concord Shiva Murugan Temple (CSMT) Endowment grant income includes maintaining the gardens and grounds of the current real property, plus any subsequent connecting temple lands, maintenance and repair of the Temple and Annex Building, care of plants, ponds, paths and fencing. This grant is contingent upon the current real property remaining intact with no portion sold. The grant income cannot be used for non-CSMT building maintenance or repairs, administrative or managerial salaries, utilities, telephone, new construction or legal fees.
The goal of this endowment is US$5 million. This would cover all the monthly budgets of the temple and provide funds for security of the temple.
Read about the creation of this fund here.
Concord, California, USA
Fund #88