Kauai Aadheenam, popularly referred to as Kauai's Hindu Monastery, is a traditional south Indian monastery located on the northern most of the Hawaiian islands, Kauai. It serves as the headquarters for the global activities of Saiva Siddhanta Church, Himalayan Academy and Hindu Heritage Endowment.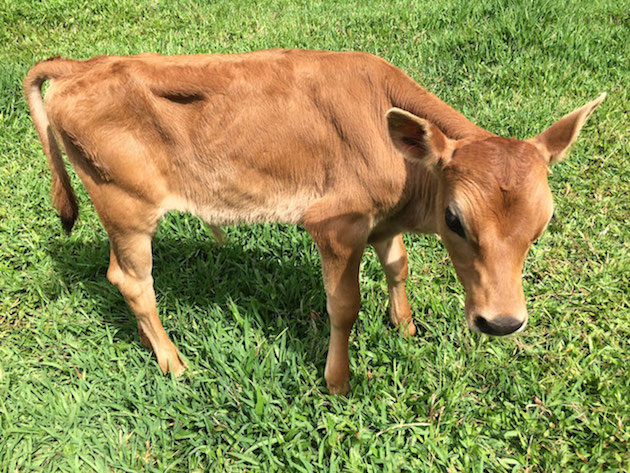 The purpose of this fund is to provide for the care, feeding and medical needs of Kauai Aadheenam's cows (both male and female). This includes dairy supplies, breeding supplies, dairy parlor repair and maintenance, pasture management, fence repair, care and maintenance of the retirement pasture and purchase of additional cows. In addition, funds may be used for the cow barn bicycle repairs or replacement. If there are sufficient funds beyond the above needs they can be used for alternative energy sources such as solar or hydro power for the milking shed and a new dairy barn.
The Cows of Kauai Aadheenam
---
Cheesemaking!
See the whole process of making cheese at Kauai's Hindu Monastery at the New England Cheesemaking Supply site.
Kauai, Hawaii, USA
Fund #77