Recent Happenings
March 2013 Cleaning
January 2013 Cleaning
Click here to view the photo album of the December Temple cleaning in Nanganallur.
Cleaning at the Sri Prasanna Varadaraja Perumal Temple in Aminijikarai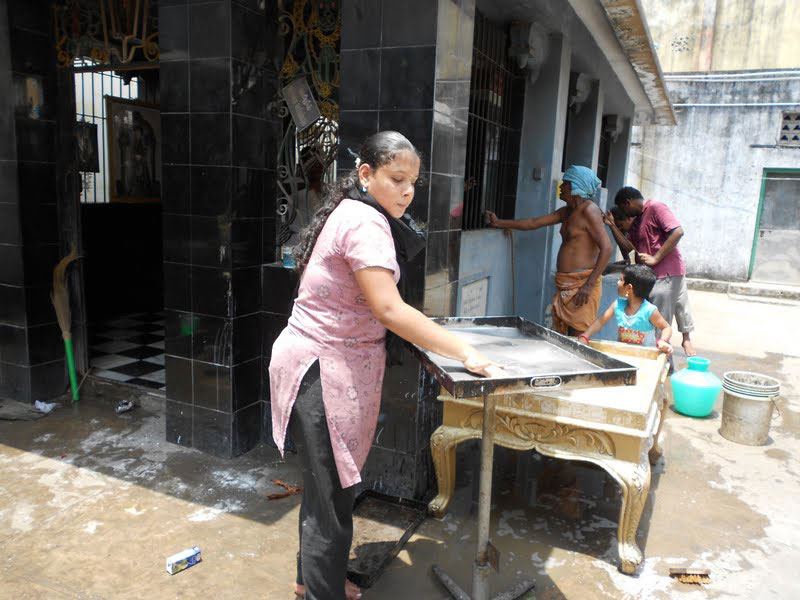 On Sunday May 27th 2012 the Sri Prasanna Varadaraja Perumal Temple recieved a very through cleaning with all natural and eco-friendly products.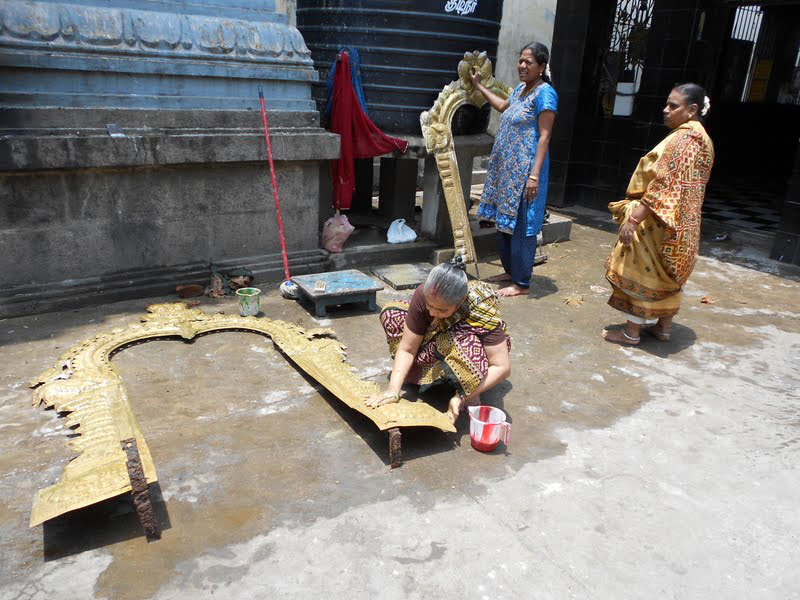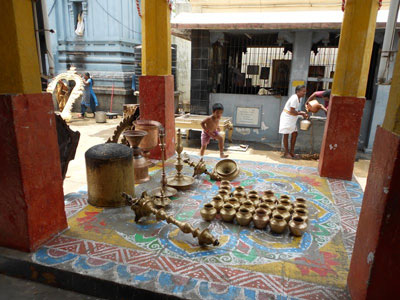 Cleaning all the Tiruvachi's requires ample floor space and many minutes of scrubbing. When put back in it's original place, the upliftment and cleanliness can be viscerally felt.
Cleaning brass without harsh chemicals is as easy as using Tamarind and Lime Juice. These natural brass cleaning techniques have been used for millennia in temples.
Purpose and Mission of this fund
Grant income is to be used for temple cleaning purposes only. Cleaning guidelines and restrictions are listed below. All applications for temple cleaning purposes may be considered. This also includes ways to keep the temple clean and tidy such as environmentally friendly garbage disposal. We particularly support the cleaning of the inner sanctums and methods to maintain their cleanliness. Whenever possible cleaning activities should be done without the use of chemicals. When cleaning products are required, non-toxic/environmentally friendly products should be used where possible. Disposal of any waste should also be done in an environmentally friendly manner. Further guidelines and restrictions may be amended in the future. The conditions of this grant may change over time, and can be updated by the creators of the fund to further clarify and target the use of the funds. The initial goal of the principal of this fund is $100,000.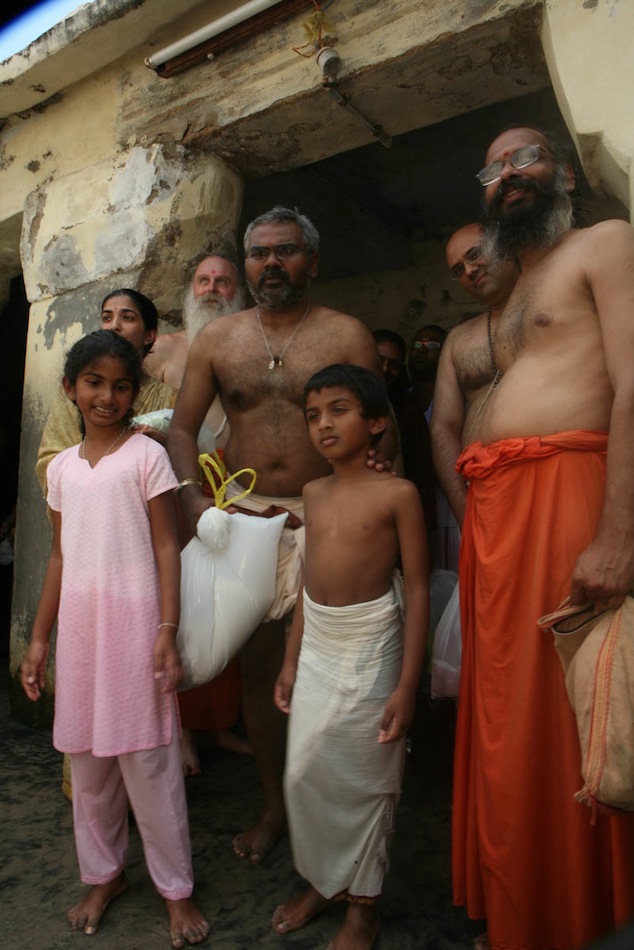 2008 Innersearch participants awaiting the cleansing Holy Water about to be poured over their heads at the Ramanathaswamy Temple




























The temple cleaning endowment was created by Ganga Sivanathan and Devi Marks. Read about how this fund was established and leave a message at Ganga's blog.

Rameshvaram, India

Fund #73